I'll give you my new $599 course for $1.00!
The Fastest Way to Make Money in Real Estate with No Money, Credit, Experience or License.
Have you ever thought you'd like to buy and sell houses but didn't know how or where to get the money or how to get started?
Are you working so hard making a living you can't take time to make any money?
Is there more month than money?
Do you often wonder what will happen if you can't work anymore or simply don't want to?
Are your days boring, or job uninteresting, or your business sucking up your life and going nowhere?
If you got fired or laid off today can you comfortably retire on your savings and enjoy life or will you have to work until they put you in the nursing home?
The Big Lie!
---
It's a myth. You don't have to take years to get rich nor do you have to be old and worn out before you can retire.
You can create a five figure monthly income within 90 days of starting and six figure annual retirement income within 18 months.
It's true and verifiable. Doesn't matter where you live, how old you are, your financial stature, credit or experience… and there are hundreds of others in your city doing this same thing every day right under your nose.
My name is Ron LeGrand, and I've bought and sold over 2,500 houses to date and still do today, and I've been making millionaires all over North America for over twenty-eight years now. For a limited time you can learn what I know for a total cost of one dollar.
Why Now? Several Reasons!
I call it the "Perfect Storm" because unusual chains of events have come together to create an economic climate for real estate entrepreneurs no one has seen before.
The media is down playing real estate and convincing the public it's a bad thing. When the media says sell, I'm buying like a bat out of hell, and so should you. It's easier now than I've ever seen—people are throwing deals at us, and since we don't use our money or credit, there's no limit to how many we can buy!
Why Is This Important To You?
It's simple! If you don't take action now and get on the bandwagon, the greatest opportunity to create wealth on The Fast Track may pass you by before you even know what happened. You're about to get a chance to learn from the most qualified guy alive on how to get involved for a dollar.
So, where does the dollar come in?
Well, I was teaching a group of new students recently and decided to ask them what I could do that would be the biggest help to them. Of course, the overwhelming reply was "just give us the information for free". Obviously, that idea didn't sit well, because I've been selling what I know for over 28 years now and making a lot of people rich with what they've learned from me.
But Then It Happened!
I wracked my brain for weeks until this little idea hit me. I know you may have an interest in making money in real estate. I also know there are hoards of 'wannabes' out there who claim they know how to cash in on the current economy, but I want to make sure you have the opportunity to hear from the teachers' teacher. So as the "Godfather" of real estate investing, I'm going to make you an offer I hope you can't refuse!
You can get all this for One Dollar: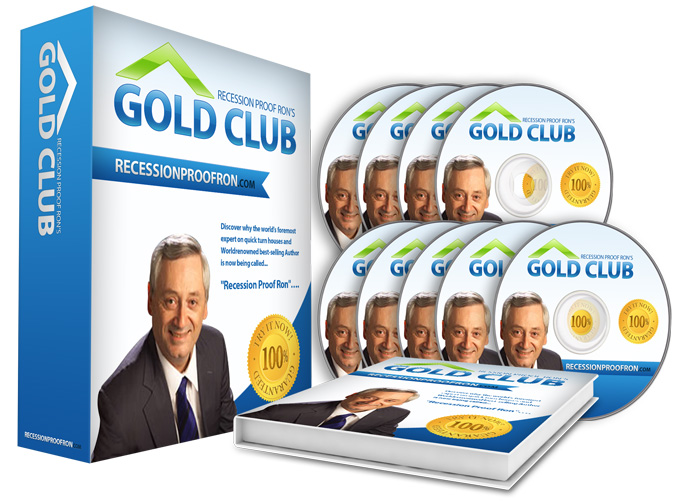 6 CDs
3 Bonus CDs You'll Like
30 Minute Consultation – Build your plan
Trial of My New Gold Club Membership
(Wait 'til you see what's in this)
My Weekly Online Millionaire Maker Reports
All together, that's $821 in real value for $1.00
You get all this: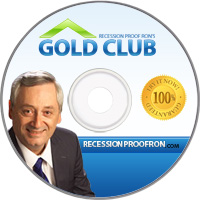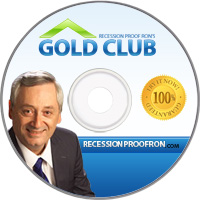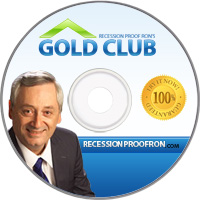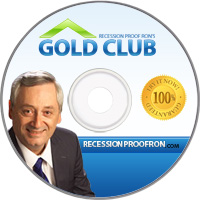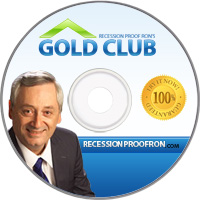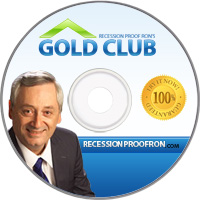 FREE Bonus Gift #1 - My Brand New Step by Step Wholesaling System - Turn $10 Into $10,000 in 30 Days
6 CDs and Complete Systems Manual with forms, scripts and agreements
$599 Value
When people ask me how to get started quickly and make money fast, I always say wholesaling or flipping houses because you can be in and out in 15 to 30 days, and it's simple enough that a total beginner can start from scratch and get a check to help pay bills. Recently, I taped a brand new, step-by-step course designed for those who want to not only make some easy money now with the two million bank-owned properties currently on the market, but also build a job replacement vehicle so being employed becomes something you only do if you want to, not because you have to.
You don't need to raise money, hire contractors, get a loan, deal with picky buyers or even buy a house. Your credit is irrelevant, and you need no previous experience. I currently have thousands of students flipping houses and many doing so in their first month with what I teach in this course.
What You'll Learn:
Steps of finding a bargain house and quickly flipping it to a bargain hunter for a minimum, hassle free profit of $10,000 in thirty days.
Finding deals from your home and estimating repairs in minutes.
Determining market value in a recession in a few minutes at your desk.
My formula for what to offer adjusted to today's reality. You'd better know this, or it's painful.
How to find Realtors who'll do most of the work at no cost and help you get the best deals.
Building a big buyers list overnight so selling becomes the easiest part of the business, and it's all online.
A $25,000 a month plan over the first 90 days to help you ditch your job, if it hasn't already ditched you.
Numerous vital secrets I picked up in 33 years of wholesaling and 28 years of teaching it.
A step-by-step written plan to follow assuming you've had no previous experience.
FREE Bonus Gift #2 - 3 Great Bonus CDs
CD #7

– Star-Spangled Banner As You've Never Heard It Before
$49 Value
The story of our national anthem and the battle that took place as it was being written. You'll want to share this gut wrenching rendition in the words of Frances Scott Key with all your friends. It'll give you goose bumps as you listen. Even our Canadian friends love this CD
CD #8

– Creature From Jekyll Island
$49 Value
Where does money come from? Where does it go? Who makes it? The money magicians' secrets are unveiled in the birth of our Federal Reserve system. This one will scare you when you see what's really backing up our treasury.
CD #9

– George Ross
$49 Value
George Ross, top Advisor and Senior Counsel to Donald Trump interviews me and asks some tough questions and discloses some behind the scenes secrets of the Trump organization.
Total CD Value:

$746






FREE Bonus Gift #3 - Weekly Online Reports
$199 Value
Take a look at what will be in this valuable resource:
Hot Tips From Me

- My Mentors and advisors. I hang around with mega-millionaires and billionaires. One idea here could change your entire future.

Hot Websites

- Our research team uncovers those we feel of value to you in your business and personal life. A full time staff will devote hundreds of hours sifting through the crap to dig up the best discoveries.

Resources

- We uncover to help you get more done with less work to make more money.

Weekly Video Lessons

- I cram a one hour lesson on the most demanded subjects into a ten minure video wach work along with a video Q & A from the questions you submit.
FREE Bonus Gift #4 - Talk to a Live Human Being
30-Minute

Consultation
$75 Value
You'll receive a certificate to use when you're ready to call my qualified counselors to discuss your personal situation, one on one. Here's where you can discuss your game plan, how to get out of your job, your roadblocks and personal issues, how to get started, realistic expectations, what training is available, ongoing personal mentoring and anything else on your mind. This is a $75 value I'm adding at no cost.
Bonus Gift #5 - Free Trial Membership To My Gold Club
Why You Should Want To Become A Gold Club Member
Ron LeGrand's Gold Club is an exclusive membership opportunity offering you invaluable resources designed to complement your training and advance your goals of building new wealth. The club offers countless investor resources including everything from the latest articles on real estate to eye-opening case studies. Membership in the Gold Club brings with it access to interact with fellow members, masters, mentors and the best resource of all: Ron LeGrand
1. Gold Club Membership Website – The Gold Club is a family and a family needs a home. Ours is on our restricted membership website, available ONLY to registered Gold Club members. You'll find audio and video training, discussion areas, an ever-increasing number of tools and links, online application resources, and more…



Private Lender Website:

Attract, pre-screen, and drop private lenders right in your lap! Here's where we've done the work to attract people to lend you money to pay cash for houses and there's nothing for you to do but send some traffic to your own personalized site and respond to the inquiries as they come in.



Forms and Agreement Library:

You need an agreement or form to do almost anything in real estate and business, and all of Ron's copywrited agreements and many more are all here ready for you to fill in the blanks or send to your attorney. Thousands in legal fees went into these agreements along with 33 years of practiced experience. Regularly updated by the Gold Club team, you'll find U.S. and Canadian coverage as well as copyrighted agreements, which are separated from the rest in a category of their own.



Business Letters Library:

Well over 500 business letters and agreements to cover virtually any need in most any business



Gold Club Member Forum:

An ongoing social environment where you can communicate with members and teach what you know while learning from other players in real estate and business.



"Ask Ron" Discussion Forum:

Your pipeline to Ron LeGrand and the most knowledgeable members on his team, "Ask Ron" welcomes your direct questions on issues that you need help with.
2. The Mentor Newslette
r – Every month you'll receive a special newsletter by mail that strives to teach, motivate, and always earn a place at the top of your "must-read NOW" pile. Here are just some of the features you can look forward to in The Mentor…
Special lessons and articles personally written by Ron LeGrand: Various topics, including wealth creation, business growth, asset protection, new income streams, lessons learned, new discoveries, insider stories, actual deals done and a recurring series called, "If I Were President."
In his "What Would Ron Do?"column, Ron LeGrand tackles your real estate and wealth building questions every month.
Guest columns by industry leaders and experts: Motivating your own success with topics ranging from Real Estate, to Internet marketing, to business management techniques and goal setting for success.
A BONUS TRAINING CD: At least 6 CDS per year are delivered to your door with your Mentor Newsletter packet. Ron interviews the best of the best at your request and also uses the CD to deliver new seminar topics, webinar recordings, or featured HOT topics from his training course packages.
Meet The Team, Success Stories, Interviews, And So Much More!
3. Webinars & Events: Calendar and mailings -. Ron does frequent educational and event coordinated webinars on his own and with leaders throughout the industry. Our single and multi-day training events, held in both the United States and Canada, and often available via live streaming, run the gamut from real estate school to online wealth building.
4. Gold Club Member – Affiliate: The first thing Gold Club members should do is take advantage of the rewards that can come your way as a Gold Club Affiliate. We'll show you how to refer new members to the Gold Club using your own affiliate link, generating yourself $25 a month for each new member in good standing you send our way. You'll also be invited to promote our live and online training events and products through your website, emails, Twitter, Facebook and other media, passing along your affiliate link that will automatically credit you with each new registration delivered and pay you a hefty commission. Being an affiliate COSTS NOTHING, pays you money for successful referrals, why wouldn't you want to be a Gold Club member??? This one benefit can easily pay for the membership and could replace your current income. Use it and you get paid to be a member.
OK, Ron. Why Are You Giving Me So Much
For Only $1.00

?

The answer is simple. It's a shameless bribe to get you to try out my new Gold Club membership and give us the chance to show you how valuable it will be to you.

Do you remember AOL's business model when they started? I bet you can remember getting several CDs in the mail over a few years with good offers to get you to try them. Well, they lost a fortune to build a customer base but no one is feeling sorry for them now.

Same here. We'll lose our shirt in the beginning, but we'll have the strength of thousands of members and that strength will benefit you in many ways. Think of AAA, AARP, NRA, Costco to name a few. Numbers equal volume, volume equals value to you and it will only increase as we grow.

Sorry, this Gold Club doesn't include naked ladies and lap dances, it's not that kind of club, but I've always liked the name and I think it's perfect for this elite group.

Give us a chance and we'll show you how much value we can cram in a whole month for a measly $59 as should be evidenced by my $1.00 offer. I promise you will be so impressed you'll want to tell everyone you know. Of course, that's exactly what I'm counting on to reach my member goal by year end. If you don't agree the value is there, you may opt out anytime and keep everything here.

We'll send you a new member package in the mail immediately, and after getting all the facts, you can decide if you'd like to remain as a member. No obligation, and no one will be calling you or harassing you to do anything you don't want to. The only catch is I don't want people just paying $1 for my course, and then canceling the next day. I'm giving you a full 30-day trial, so use it. You must remain a member for at least 2 weeks before canceling. You can cancel any time after the first 2 weeks and you will no longer be charged. Is that fair?

At the very least, you'll get my new real estate course worth $599 for only a buck, and you can use that to net $10,000 very quickly. This should be an easy decision for you. Take me up on my crazy offer.